Gateway bridge over the River Joseph, at Aumond.
Water Streams Management
In January 2006, the Loi sur les compétences municipales came into effect which generated a new legislative framework for municipal watercourses management. The new law replaces, modernizes and simplifies a hundred of the Municipal Code provisions on this matter. It confirms the jurisdiction of the MRC with respect to rivers, but also demands that they modernize their approach.
Thus, the MRC de La Vallée-de-la-Gatineau has developed a policy governing waterways within its territory. The Council of the MRC formed an ad hoc committee and gave them the mandate to produce this new policy. They must focus on the opportunity of drafting a regulation governing all matters relating to the flow of water, an inter-municipal agreement with the local authorities and a regulation establishing quotas.
If you have any questions about this topic, you may contact the person responsible for river management:
Mr. Guillaume Lamoureux
Telephone : 819-463-3241 ext. 240
Fax: 819-463-3632
Email: This email address is being protected from spambots. You need JavaScript enabled to view it.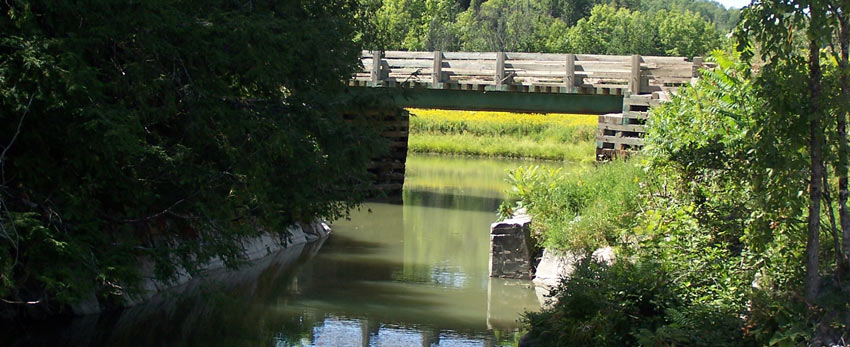 Small tributary of the Gatineau River, along Fieldville Road, in Low.