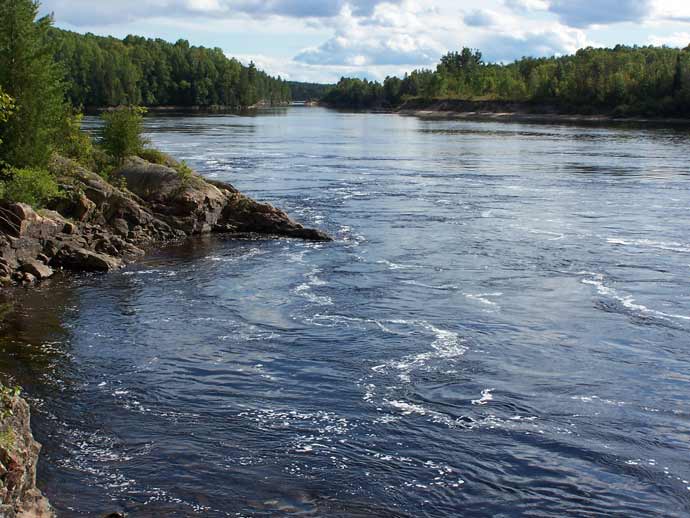 Vacation Leases
Since 1 June, 2014, the MRC de-La-Vallée-de-la-Gatineau offers services associated with vacation leases and rustic shelters (collection of rents, lease renewal, transfer rights, control of the territory, etc.).
Meanwhile, the delegation process plans to complete by the 1 July 2014 with the provision by the MRC, the services required to manage the exploitation of sand and gravel. As such, please note that the titles of exploitation of mineral substances other than sand and gravel remain under the direct management of the "Ministre de l'Énergie et des Ressources naturelles (MERN".
Services offered :
Management of vacation leases allows citizens to lease public land to build a cottage;
Lease management of rustic shelters allows citizens to lease public land to accommodate a camp or a rustic refuge mainly for fishing or hunting;
Management of camping on public land;
The sale and development of new vacation lots for citizens;
Sale of lots for cottages ;
Collection and management of rents associated with vacation sites and, hunting camps and day camps;
Control the occupation on lands owned by the provincial government, by verification of issued rights, territorial surveillance and tracking illegal occupants.
Information service.
Rights and Responsibilities of the Tenant
The tenant of a vacation lease has the right to use the leased land only for vacation purposes (not for residential or commercial purposes);
The tenant must comply with municipal regulations (MRC), provincial and federal laws, obtain permits and other authorization papers required (construction, renovation, septic systems, wells, platforms, etc.);
The tenant must pay the annual land rent and, municipal and school taxes;
The tenant has no exclusivity on lakes, rivers or natural areas located near the land under lease;
The tenant cannot under any circumstances, install a barrier on the access road to the lease.
Forms
Denunciation of Illegal Occupation on Government Land
The control of land occupation "without rights" ensures the integrity of public land. It also aims to enable land users to be treated fairly. The informant can complete the Denunciation Form and return it by mail, email or drop it off at the office of the MRC de-la-Vallée-de-la-Gatineau if you would like to meet the person responsible. The process remains confidential at all times.
Form
Contact us:
Telephone: 819-463-3241 ext. 244
Email: This email address is being protected from spambots. You need JavaScript enabled to view it.
In person: MRC de La Vallée-de-la-Gatineau
7, rue de la Polyvalente - Box 307
Gracefield (Québec) J0X 1W0
To obtain information on municipal regulations, please contact Mr. Robert Baillargeon:
By phone: 819-463-3241 ext. 251
Email: This email address is being protected from spambots. You need JavaScript enabled to view it.