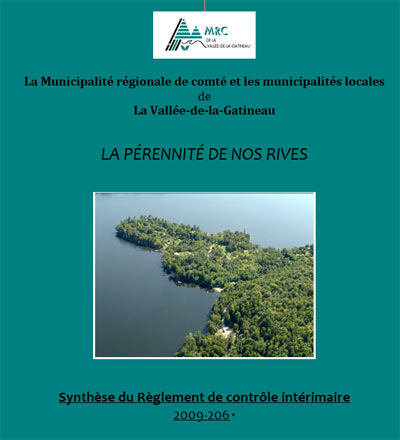 Interim Control By-law
In 2009, the MRC approved an interim bylaw to amend the development plan to include measures to protect shorelines, littoral zones and floodplains. These measures allow the MRC to protect water resources in its territory for future generations to come.
For information regarding the application of the interim control order, you must contact the municipal inspector of the municipality concerned.