Police Security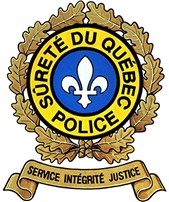 The Sûreté du Québec (SQ) exclusively serves the territory of the MRC de La Vallée-de-la-Gatineau. Since 1997, the ministère de la Sécurité publique (MSP) and the regional county municipalities (MRCs) signed service agreements with the SQ. These agreements have established a new division of responsibilities between the municipalities and the police.

Services Agreements
The service agreement signed between the MRCs or equivalent territories and the ministère de la Sécurité publique for the Sûreté du Québec's services is the concrete expression of the SQ's commitments and responsibilities in regards to the municipalities. This agreement is also a reference tool and a sign of collaboration.
The legal framework of service agreements is for seen in the Act respecting the Quebec police. The SQ, via the minister, does not sign agreements directly with municipalities but rather with the MRC or equivalent territories.
The agreements include the duration of the contract, usually 10 years, the number of officers assigned to the services in question, the nature and extent of these services as well as the terms and conditions.
General Services
General services consist of basic services provided by the SQ's Maniwaki police station. They include;
• 24 hour patrol
• Responds to requests for assistance
• Monitor and control traffic
• Enforcement of laws and regulations
• Crime prevention
• Community relation activities
Specialized Services
The Sûreté's specialized services are offered throughout the province of Quebec to the municipal police, the indigenous police, as well as to all the units of the SQ.
The Sûreté provides these services when the events are beyond the level of responsibility of municipal and aboriginal police services.These services are also provided when the magnitude of an event requires the support of the Sûreté du Québec.
Specialized services include :
• Emergency measures
• The fight against terrorism
• Behavior analysis
• Crimes against the person
• Economic Crimes Department
• Forensic Identification Section
• Organized Crime Investigation
• Emergency Response Teams