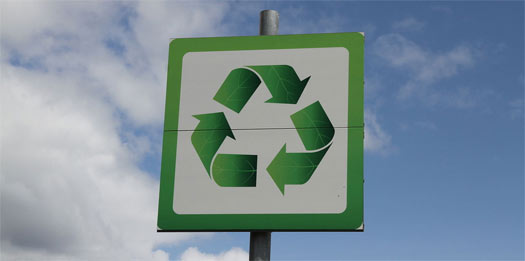 Recycling for Less Waste
Recycling is the process of converting waste materials into reusable objects. For the citizens and businesses of the MRCVG, it circumvents the costs and inconvenience of landfill.
The term "recycling" consists of the chain of actions that involves the door-to-door collection (blue bins) of waste, and the sorting and processing of recovered materials into new consumer goods. A wide range of common objects, mainly containers, and packaging and printed materials are recyclable at the point where about 35% of all waste generated by household recyclables are accepted at the Tricentris sorting center. That is either paper, cardboard, glass, plastic and metal.
Is it recyclable?
Tricentris, The sorting center in Gatineau, services all individual citizens and businesses on the territory of the MRC. It was compiled a table → showing which items are accepted and which are rejected in the door-to-door collecting of recyclable materials, and how to prepare them for collection.
In addition, stickers

for the recycling bins were distributed to the entire population of Vallée-de-la-Gatineau, in the spring of 2016.